Both Dr. West and Dr. Ehlis bring energy to the team that allows our staff to have fun while also maintaining the highest and most respectable professionalism. The future for their practice harbors a larger team that will the advantages of having a tight-knit unit that their patients continue to feel comfortable with. To Dr. West and Dr. Ehlis, being a part of a multi-dimensional practice allows for a new way of thinking that ultimately benefit the vast needs of their patients, thusly ensuring their practice is a place the families they serve will want to call home.
Both Dr. West and Dr. Ehlis are deeply motivated by the artistic and scientific small steps taken in orthodontics—small steps that ultimately yield huge, life-changing results. These dynamic impacts are what drives their practice. Their prestigious expertise in the field creates a modern, effective, and professional practice that also allows for relaxation and comfort. Our doctors esteemable efforts extend beyond the practice walls and into the national orthodontic community, the Fargo-Moorhead community, and your community.
Dr. Ryan West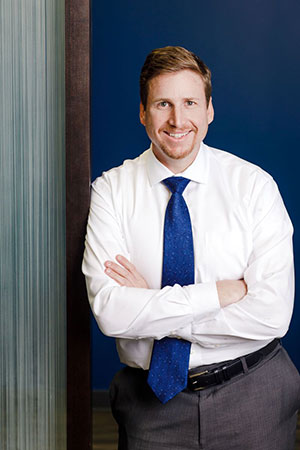 Dr. West knew upon arrival that he had found home when he and his family moved to Fargo. The relationships he has made at WE Ortho have brought true happiness. Making a positive impact in the lives of his patients has been rewarding to him. He has impeccable chair side demeanor, and deeply cares for his patients— not just about their treatment, but also about their lives.

Dr. West attended Brigham Young University, University of Washington, and University of Minnesota. In his spare time, Dr. West supports the arts and theatre communities in Fargo—and he solves the rubix cube in record time!
Dr. Emerson Ehlis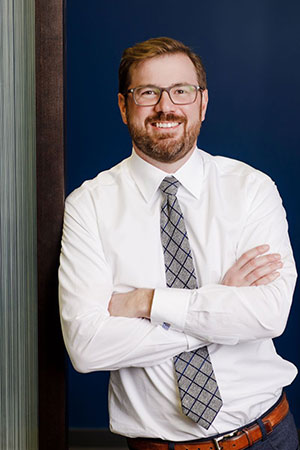 Dr. Ehlis grew up on his family's farm in the town of New England, ND. Today, Dr. Ehlis and his family are proud to call the Fargo-Moorhead area home. It is a privilege for him to develop meaningful relationships and offer guidance to so many patients. He has a fun-loving attitude and loves his community.

Dr. Ehlis attended University of North Dakota, Boston University, and University
of Colorado. Dr. Ehlis is passionate about understanding and utilizing the latest
technology and treatment options. When he is not working to impact the community or create confident smiles, he is on his life-long mission to find the world's best burrito!