WE recognize that all of our patients are unique and deserve to receive orthodontic care that reflects their individual needs. Our experienced and talented team is committed to working with you and your family to create a comfortable, stress-free, and rewarding orthodontic experience every time you visit our practice. WE are pleased to welcome you and your family, and WE look forward to working with you.
---

Abbi
Clinical Coordinator
Abbi is all about WE's delightful and pleasant atmosphere. Abbi is a Registered Dental Assistant, having graduated from the dental assisting program in 2014. She loves working at WE Ortho because of all the wonderful people she works with and because of the fun and friendly environment! Outside of WE Ortho, she loves reading, being outside, and spoiling her niece. Abbi and her husband have a dog named Knox.
Discipline. Consistency. Harmony. Responsibility. Restorative.
---

Jen
Clinical Coordinator
Jen's passion for a positive impact is immediately apparent. Jen is a dental assistant, having received her certification from DANB. Jen joined WE Ortho 21 years ago and hasn't looked back! She loves WE Ortho because she has fun coming to work and loves working with patients. Outside of WE, Jen spends time outdoors with her husband and three very active sons.
Harmony. Consistency. Includer. Communication. Positivity.
---

Karen
Lab Technician
Karen's inspired and artistic personality brings excitement to our practice. Karen is a lab technician, and has been part of the WE team for over 40 years. She loves working at WE Ortho because of the people she works with, of whom she considers her "second family." She loves making appliances for all the patients (especially retainers because they keep patients' smiles beautiful!). When she is not with us, Karen is gardening, trail riding, playing music (guitar, banjo, piano), and spending time with her family—she enjoys kicking back with her grandkids!
Responsibility. Empathy. Achiever. Adaptability. Maximizer.
---

Cirsten
Clinical Assistant
Cirsten fits right in with the WE Team due to her to positive personality and magnetic smile! Joining our team in 2017, Cirsten brings 10+ years of experience in the dental field with a degree in dental assisting. In her free time she enjoys photography, movies, and spending time with family and her husband, Mike.
Strategic. Restorative. Achiever. Relator. Includer.
---

Melissa
Clinical Assistant
Melissa loves being dedicated to such a talented team. Melissa is a dental assistant, having graduated from Northwest Tech for dental assisting. She has spent 26 years in the dentistry field, 21 of which have been with WE Ortho. She loves working at WE because she gets to meet new patients, build relationships with them, and help them create beautiful smiles. She also enjoys working with talented doctors and coworkers! When she is not at the office, Melissa is at the lake with family and friends, traveling, or reading. A Shorkie puppy named Ella currently rules the roost at Melissa's house.
Empathy. Adaptability. Responsibilty. Relator. Harmony.
---

Trina
Clinical Assistant
Trina graduated from NDSCS in Wahpeton with a dental assisting degree and is DANB certified. Trina loves being a part of the WE team because she loves seeing the changes that can happen with patients' smiles. In Trina's spare time she enjoys hanging out with her family, reading, and spending time at the lake.
Adaptability. Empathy. Harmony. Developer. Includer.
---

April
Financial Coordinator
April shines like a star as one of our financial coordinators! April graduated with a degree as an executive administrative assistant with a medical emphasis. What April loves the most about the WE environment is the nice staff and doctors who have made her feel like a part of the family since day one. April is an avid concert-goer, a major animal lover, and our very own Suzy Homemaker -- she previously owned her own cake/cupcake business. April has two dogs and two chinchillas of her own and has helped rescue countless animals from hedgehogs to falcons to bunnies!
Deliberative. Adaptability. Empathy. Relator. Responsibility.
---

Candace
Clinical Assistant
Candace has a passion behind every smile she works on. She is committed from the first appointment to the day your beautiful smile is revealed. Candace loves the team atmosphere and working with kids. She became a registered dental assistant with a DANB certification after attending NDSCS. During her free time Candace enjoys staying active in the gym and spending time with her two daughters, Braelynn and Benny!
Strategic. Activator. Maximizer. Command. Focus.
---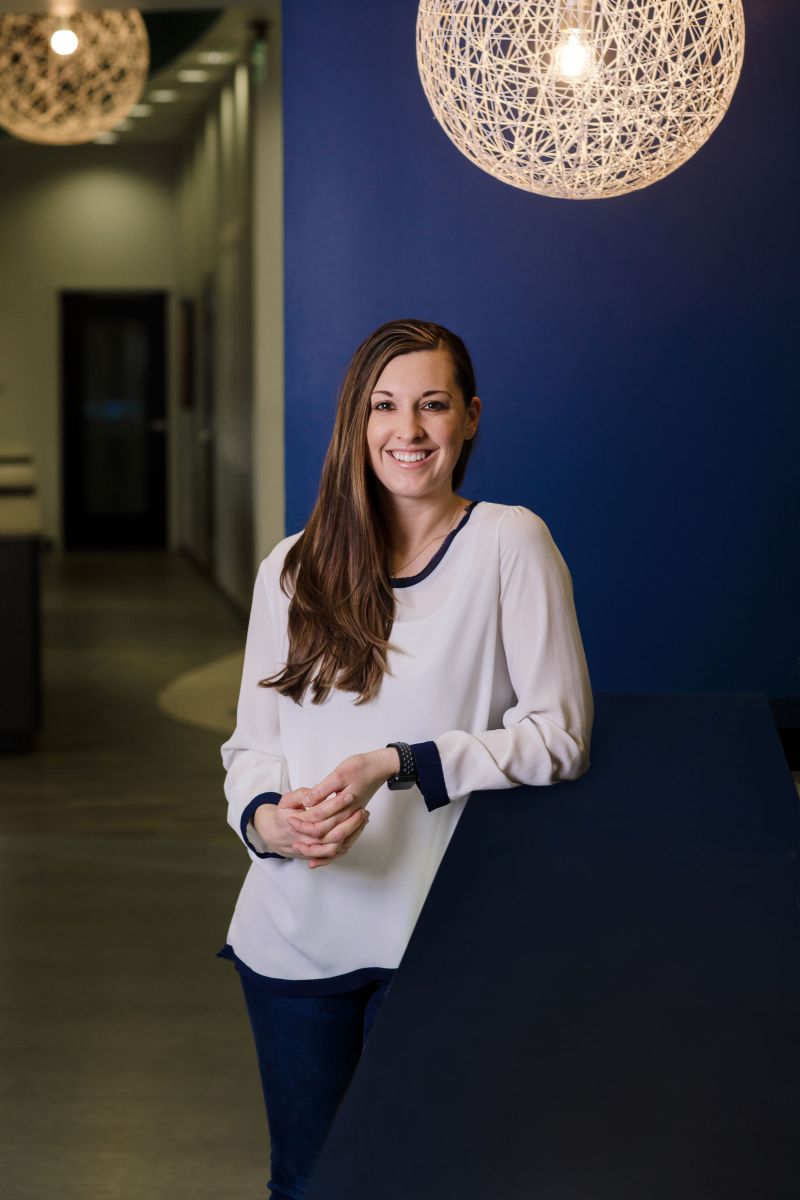 Amber
Treatment Coordinator
Amber has been such a great addition to the WE team. Every day she brings positivity and encouragement to anyone she interacts with. Amber provides a great experience to all of our patients while serving as one of our treatment coordinators. After attending UND for pre-dental, Amber transfered to MSCTC for her dental assisting degree. She has 10+ years of experience in the ortho field and we are lucky call her ours. In her free time Amber enjoys running, yoga, and reading books by her favorite author, Dan Brown. She also enjoys spending time with her husband, Chace; son, Jettson; and Yorkie, Modano.
Achiever. Harmony. Responsibility. Consistency. Belief.
---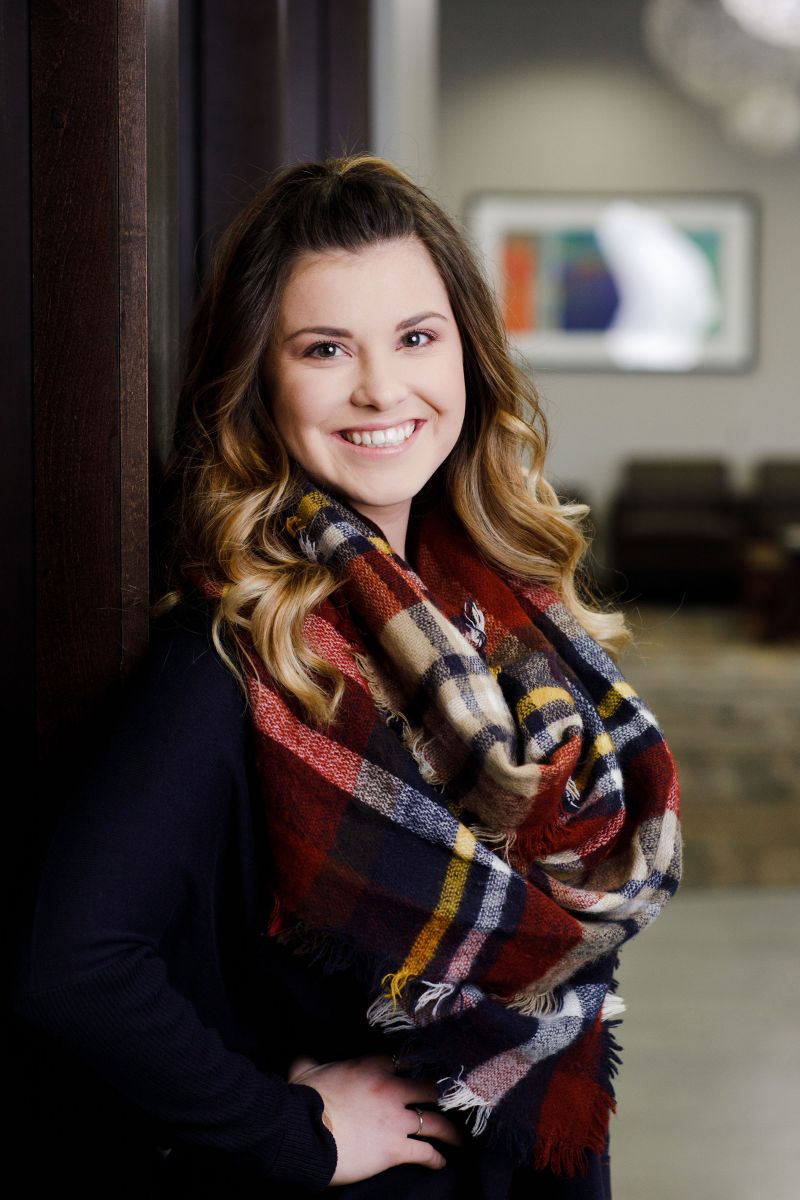 Taya
Scheduling Coordinator
Taya brings so many smiles while greeting patients at the front desk as the lead scheduling coordinator. She fits right in here with the WE family - it feels as if she's been here for years! In her free time she enjoys spending time with family and friends, being at the lake, and traveling to cheer on her snocross-racing boyfriend during the winter months.
Includer. Consistency. Relator. Positivity. Communication.
---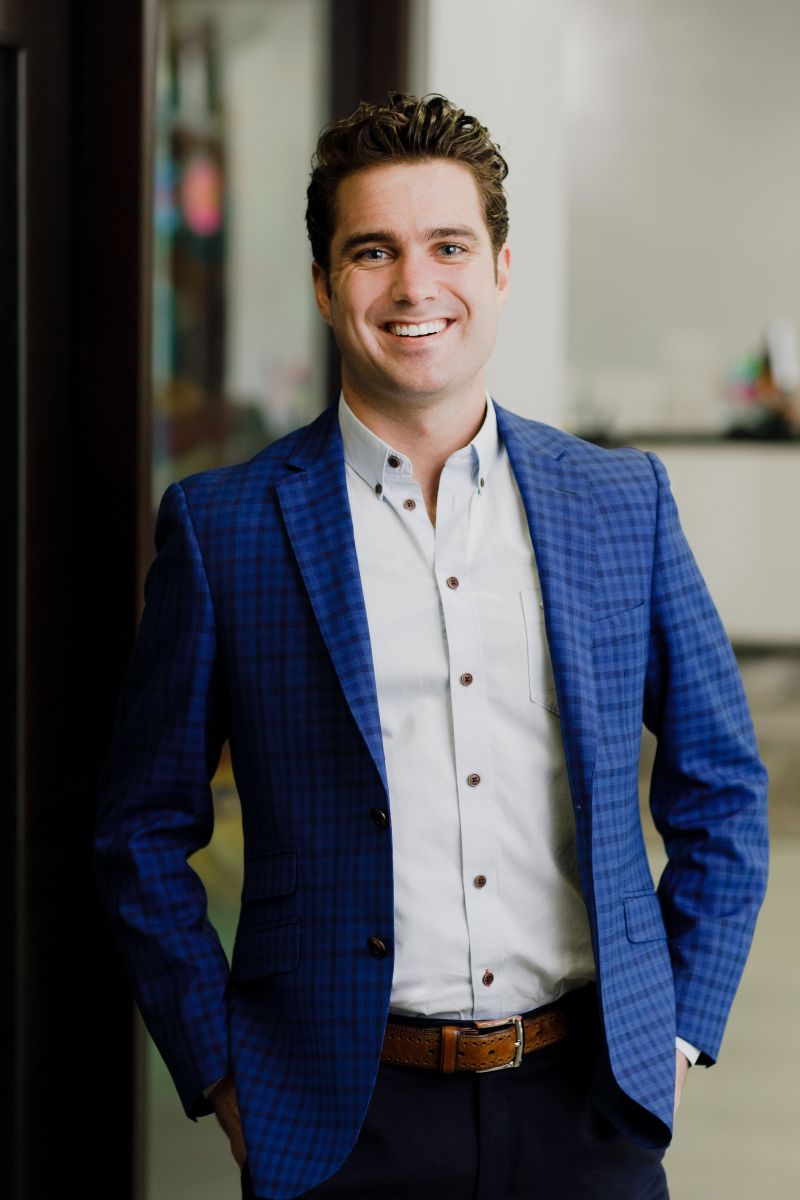 Chris
Digital Lab Technician
Chris as been a great addition to the WE team. He brings four years of experience as a lab technician. He earned a bachelor's of science degree in biology with a minor in chemistry from NDSU. Chris has completed various pre-dental prep courses as he aspires to be a dentist one day. In his free time he enjoys fishing and wake surfing at the lake and snow skiing in the winter months.
Futuristic. Learner. Achiever. Consistency. Competition.
---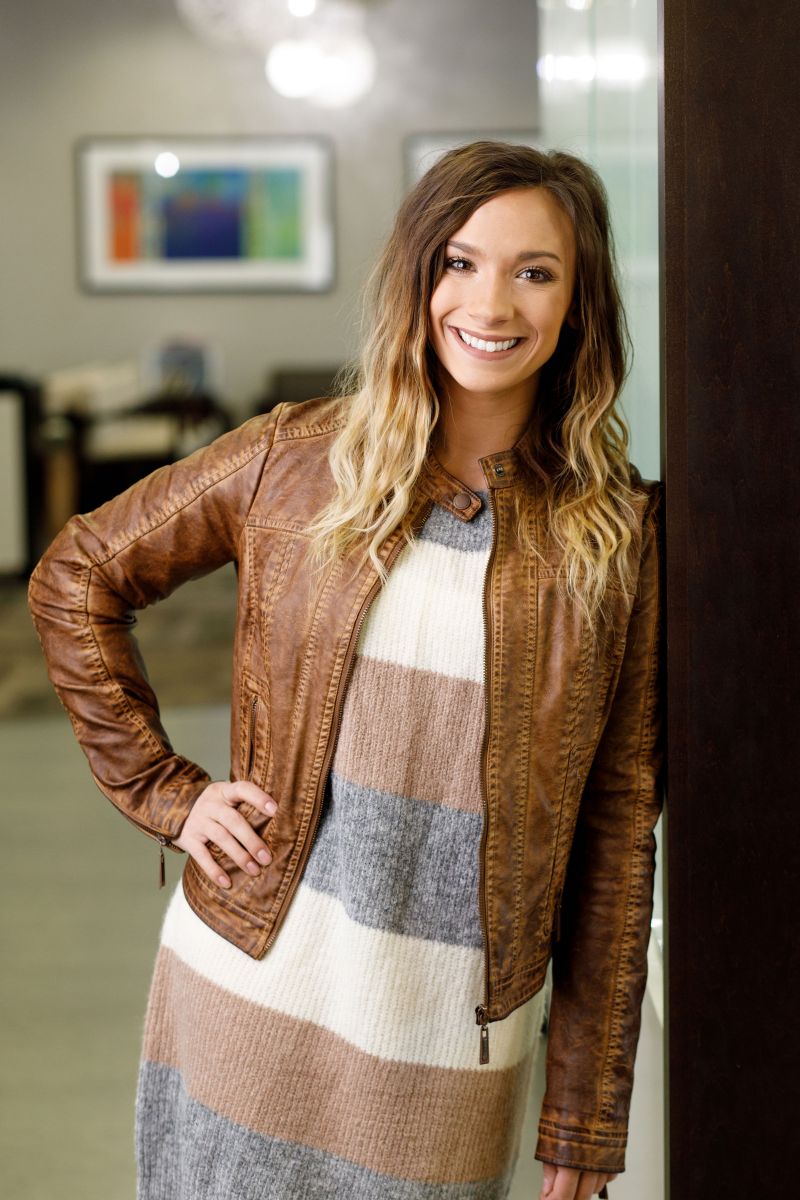 Briana
Hygienist
Briana
graduated from MSCTC-Moorhead with her AAS in dental hygiene. The reason she wanted to become a hygienist was because she thought everyone should have a healthy smile that they love to show off. What better job than one where you can make people smile a little bigger and brighter! She loves working at WE because of the great team she gets to work with everyday. She spends her free time decorating her house, spending time with family, and spoiling her pets: dog, Haven, and cats, Briggs and Mya.
Developer. Futuristic. Restorative. Positivity. Belief.
---

Candy
Scheduling Coordinator
Candy joins our team with five years of customer service experience from her time in optometry. Candy is a scheduling coordinator at the front desk. She greets all of our patients with a contagious smile and a can-do attitude! Candy is excited to share the WE Ortho hospitality you have grown to expect from our office. In Candy's free time, she enjoys spending time with her two dogs, Cole and Pearl, and traveling with her husband, Shelby.
Empathy. Harmony. Developer. Relator. Maximizer.
---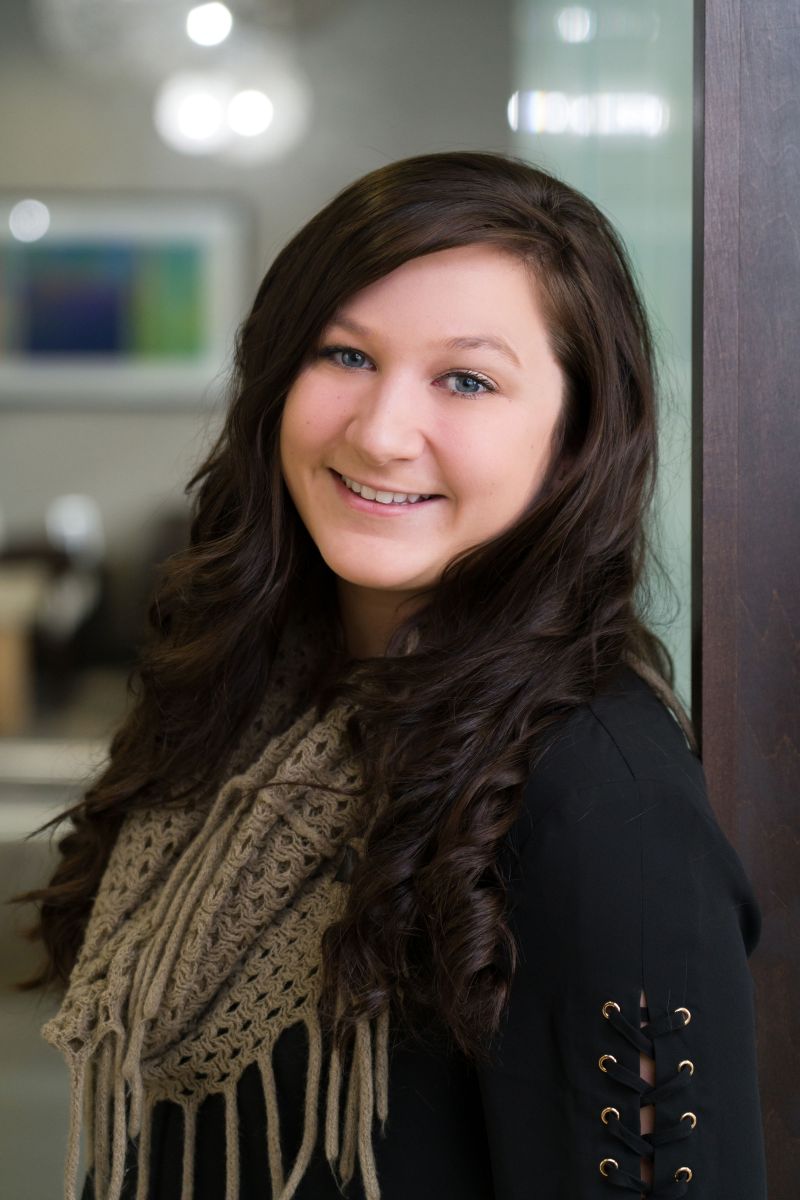 Krissi
Records Technician
Krissi joins the WE team after relocating to Fargo from Colorado. She spent three years there as a clinical assistant and is now our rockstar records techinician. She's excited to be working with such an awesome team and is happy to be helping our wide variety of patients. When she is not working, she enjoys walking with her dog, Piper, going fishing, and watching movies.
Significance. Futuristic. Individualization. Focus. Maximizer.
---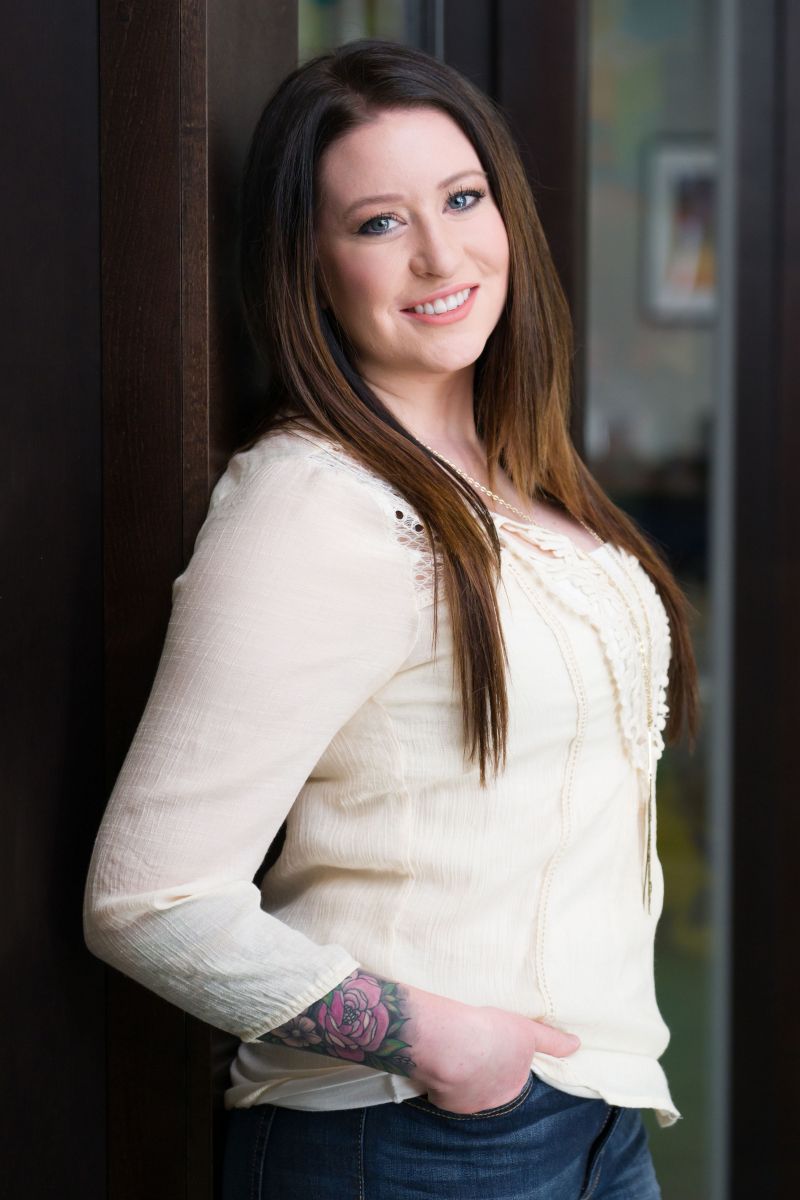 Kaily
Clinical Assistant
Kaily joins WE Ortho as a dental assistant after moving back to Moorhead from the Twin Cities area. She brings with her six years of experience as a dental assistant, including three years in orthodontics. Kaily graduated from Moorhead High School in 2009 and SCTCC in St. Cloud, MN in 2014. She has two nieces and one nephew and tries to be the best and most fun aunt! In her free time Kaily loves to travel, especially to the mountains, and has visited 28 U.S. states so far. Kaily used to run a side business doing photography and wedding videography!
Developer. Empathy. Communication. Futuristic. Maximizer.
---

Jessica
Financial Coordinator
Jessica is our financial coordinator who is also dabbling in the world of insurance. She joins our team with five years of ortho and two years of dental administrative experience. Jessica is originally from New Rockford, ND. She moved to Arizona many years ago but moved back for the people! She earned her bachelor's degree in business administration from NDSU. While Jessica's worked in several industries, ortho has been the most fun, techy, and challenging. Jessica loves summertime and spending time with her fur baby, a Cavachon named Remington.
Analytical. Achiever. Learner. Ideation. Individualization.
---

Brittney
Insurance Coordinator
Brittney started at WE as a scheduling coordinator but has now taken over the world of orthodontic insurance! She joins our team with eight years of experience working in the medical field where she worked in many positions ranging from front desk to office manager. Brittney enjoys helping companies grow! Her favorite part of WE Ortho is the friendly and professional atmosphere. A major homebody, Brittney will leave the house for a concert, but most of the time she's at home reading, catching up on her favorite TV shows, or honing her newfound painting skills. Originally from Crookston, Brittney now lives in Fargo with her husband, Danny, and stepdaugther, Cali, as well as their pets Paul (cat) and Murphy (dog). Brittney and family welcomed daughter Kennedy in early 2021!
Restorative. Strategic. Achiever. Learner. Significance.
---

Kaley
Clinical Assistant
Kaley is a West Fargo native who joins WE Ortho as a clinical assistant. After graduating from Sheyenne High School, Kaley received her dental assisting degree from M State in Moorhead in May 2020. Her eagerness to learn and positive attitude are infectious! Kaley's bubbly personality makes it easy for her to connect with patients and immediately make them feel comfortable. She loves the fast-paced environment and great smiles at WE Ortho. When she's not working, you can find Kaley traveling, snowboarding, or spending time with her dog, Libby.
Woo. Empathy. Positivity. Communication. Consistency.
---

Nathan
Digital Lab Technician
You can find Nate in the lab working as one of our digital lab techs. He specializes in making all of the staff members laugh! Nate graduated from the University of Jamestown in 2016 with degrees in vocal performance and philosophy. While at the University of Jamestown, he served as tenor section leader and choir president, became a Who's Who at American Universities, and earned a couple voice awards. Nate is a self-proclaimed nerd, falling in love with fantasy at an early age after reading "The Hobbit" and "The Lord of the Rings" and has never turned back. He's also an avid gamer. Nate enjoys working at WE Ortho because everybody is incredibly welcoming and he never felt he had to earn his place in the WE family, it was freely given. He is happy the culture is vastly different than anywhere he's worked before and encourages learning and growth. Nate and his wife have an incredibly energetic Siberian husky named Yen. A very unique fact about Nate is that he was born with teeth!!
Intellection. Input. Learner. Ideation. Achiever.
---

Lauren
Hygienist
Lauren joins the WE team with two years of experience as a dental hygienist and is very excited to be working in orthodontics! Lauren is originally from Moorhead and graduated from M State. She grew up with lots of pets and currently has two dogs and two tortoises. Lauren loves to spend time with her fiancee and family, going camping, taking walks, and fishing. She also loves to paint whenever she gets the chance. Lauren loves the teamwork at WE Ortho and meeting all of our amazing patients!
Input. Restorative. Intellection. Harmony. Analytical.
---

Shakia
Clinical Assistant
Originally from Lake of the Ozarks, MO, Shakia and her family moved to Williston, ND during her sophomore year of high school. Shakia graduated from Williston State in 2019 and M State in 2021. She joins our team as a clinical assistant. Her favorite part about WE Ortho is the environment and the people. When Shakia's not at work, you can find her hanging out with friends and family or volunteering with kids. An interesting fact about Shakia is she's partially deaf in her left ear! (Don't worry, she can still hear you perfectly fine!!)
Woo. Communication. Futuristic. Arranger. Achiever.
---
Mariah
Scheduling Coordinator
You can find Mariah at the front desk at WE Ortho as one of our scheduling coorindators. Mariah grew up in Fargo then Vergas, MN and graduated from NDSU with a degree in strategic communication. Outside of work, she likes to go rollerblading with her miniature dachshund named Quinn. She also loves cooking and trying new recipes. Mariah loves the positive environment at WE Ortho, how everyone makes her feel welcome, and enjoys the challenge of learning new things!
Restorative. Activator. Harmony. Individualization. Intellection.
---
Tory
Digital Case Coordinator
Tory joins WE Ortho's growing digital lab department as a digital case coordinator. She comes to us with 11 years of general dentistry experience. Tory is excited to expand her knowledge of the dental field, specifically with technology and learning the biomechanics of tooth movement. Tory is originally from West Fargo but currently lives outside of town with her husband, Tom, two sons, Jax and Kai, and rescue dog, Vee. She loves live music, reading, spending time with family and friends, and taking long walks with Vee!
Input. Context. Responsibility. Intellection. Discipline.