Hello September...WE love you!! Crisp, cool air. Pumpkin lattes. Bonfires.
The back to school grind is now in full effect. WE hope you are all enjoying your new teachers and settling in for a good year! WE are very excited about the launch of our favorite children's book contest series!! Over the next few months WE will feature a different employees favorite children's book and you get to try and guess whose favorite it is! Prizes will be planned according to the book's theme. WE hope to encourage young readers all while having fun!
This month we are featuring The Berenstain Bears, "The Bear Scouts". Patients have a chance to win $30 to Scheels and extra orthobucks! WE also have a side contest running for our important drivers! All they have to do is simply sign-up for a chance to win a 2017 Minnesota Parks pass!! Then they can scout it out as much as their hearts desire! WE hope to see you in the office and participating in the fun!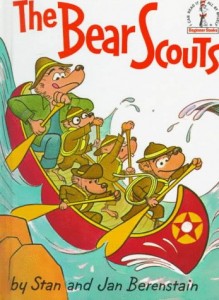 A GIANT THANK-YOU TO ALL THOSE THAT DONATED TO THE BACK TO SCHOOL DRIVE FOR A CHANCE TO WIN TICKETS TO BLAKE SHELTON! Winner to be announced soon...
From all of us at WE, have a great weekend and enjoy the beginning of Fall! :)